If you want to be a part of the year book Committee please register using this link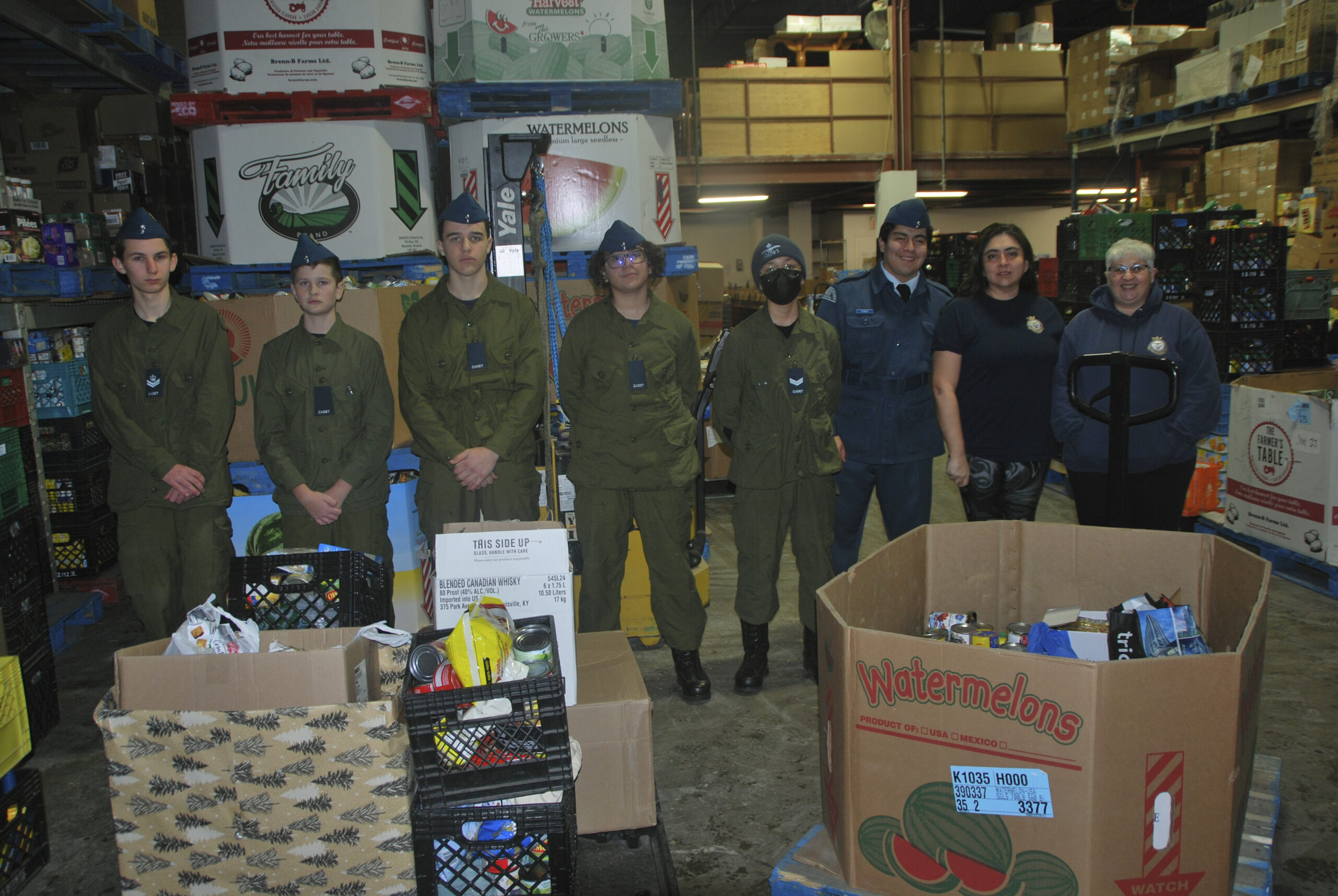 On January 27, 2023, the 283 Air Cadets were proud to deliver 420 food items they collected for the Vaughan Food Bank.
On January 11, 2023 we had our Swearing in Ceremony for our new recruits.  Our Commanding Officer, Captain Peter Ferguson, had the honour of swearing in 44 of our cadets who joined the squadron in September 2022.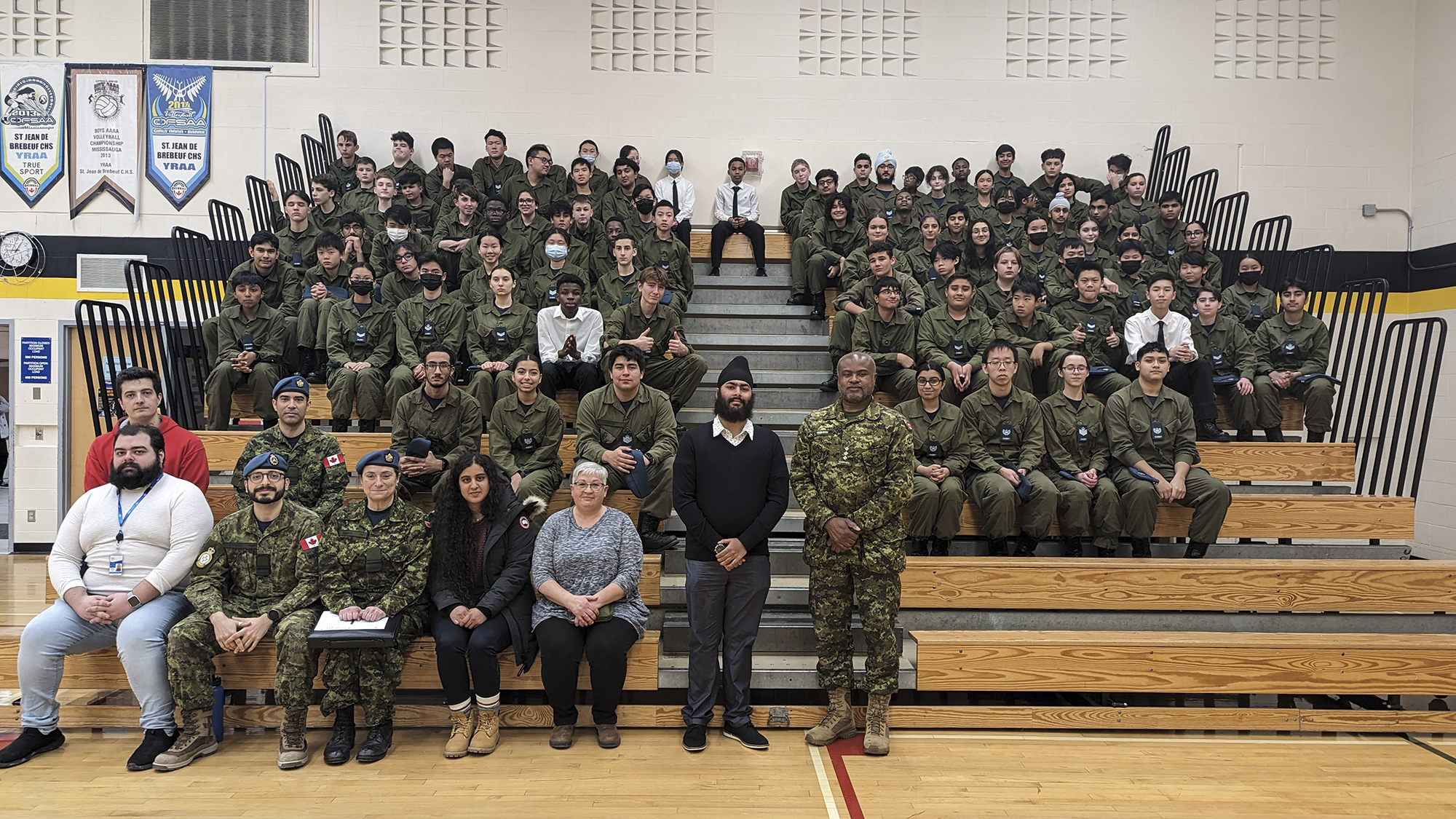 Retired WO2 Sahibjeet Singh shared how the experience and skills he developed from being an active member of the 283 Air Cadets contributed to his current education and career path. He is a UFT alumnus, and is currently working on his PH.D. in Switzerland's European Center for Nuclear Research conducting research for the "Large Hadron Collider".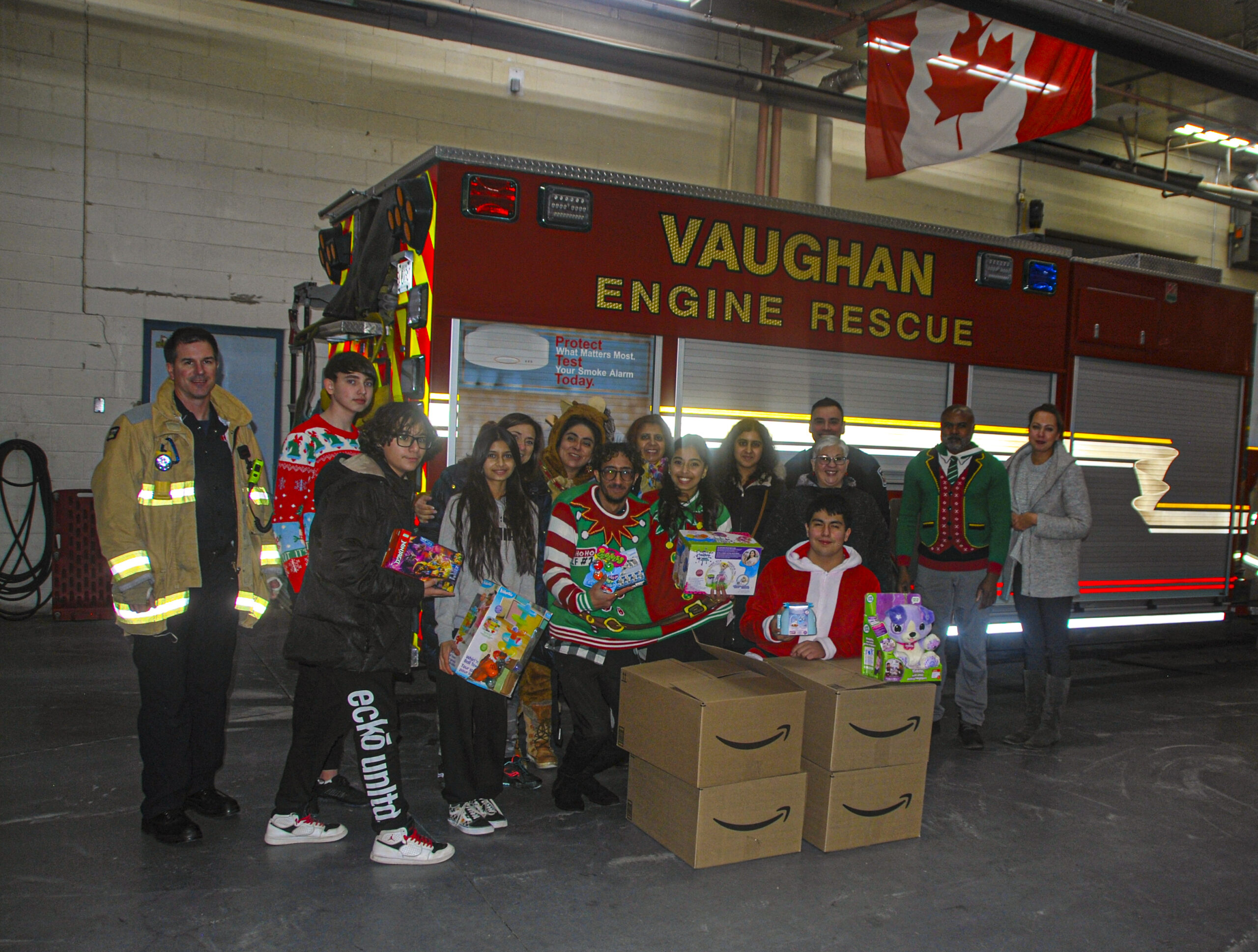 Captain Ferguson, members of the SSC and member of the 283 Squadran staff joins the cadets as they donate toys to the local toy drive before the holidays
During the annual Soldiers dinner, cadets brought in food items that was donated to local charity. More than 400 food items were collected for Vaughan Food bank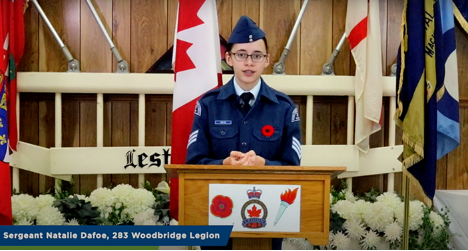 Delivers a heartfelt speech regarding the youth perspective on Remembrance Day for the City of Vaughan's Remembrance day event on Nov 1st.